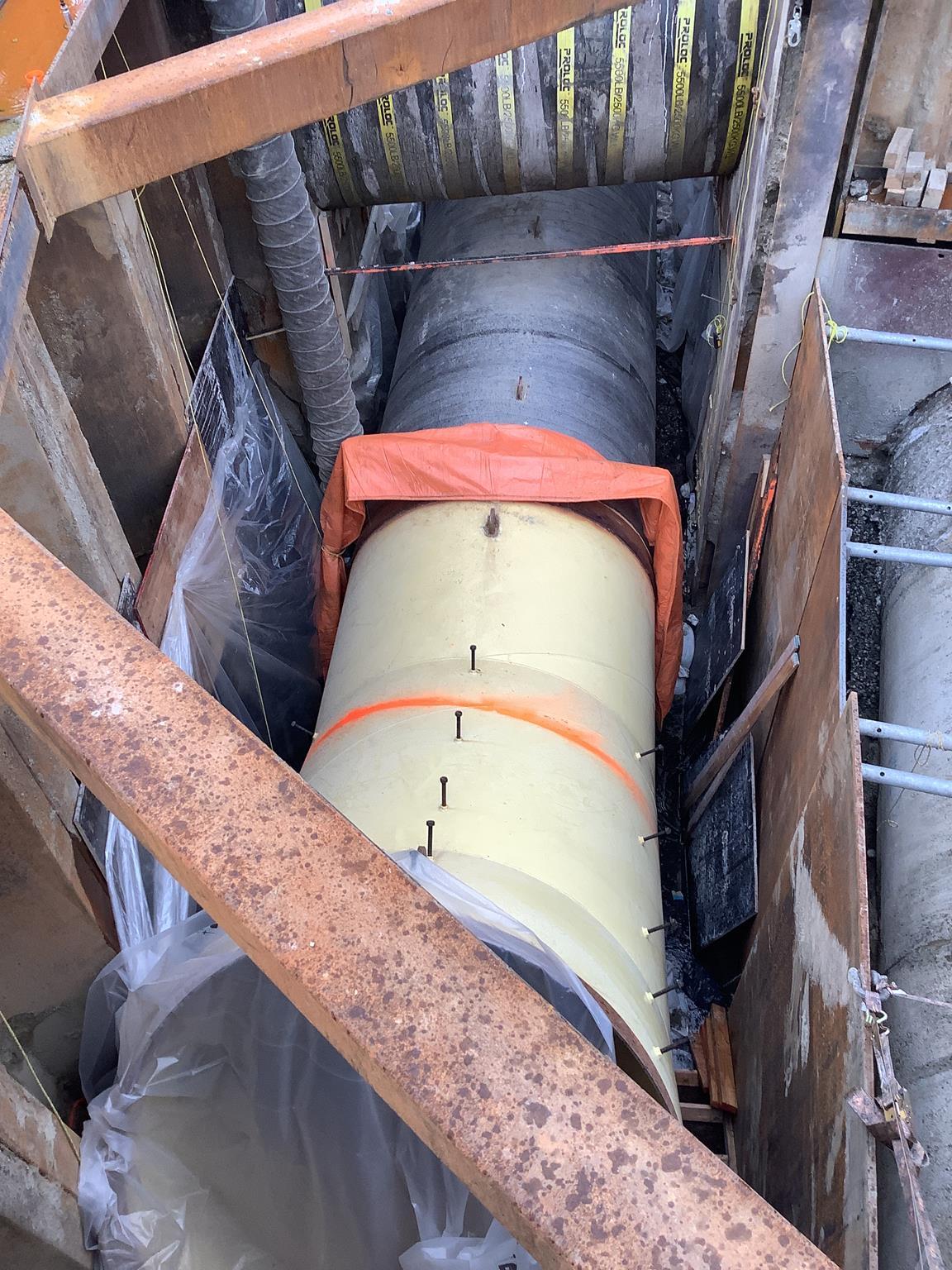 Our Role: Subcontractor
The Project:
Installation of 431m of 2100mm steel pipe, which would convey the treated effluent from the future North Shore Wastewater Treatment Plant (WWTP) in North Vancouver. 
Challenges:
The pipe installation was challenging, as it needed to be installed under Metro Vancouver's CAP 4 (1500mm) water mains. These large water mains are around 70-90 years old and are in poor condition. Both supplied drinking water for Vancouver and had to remain live for the duration of the project. 
To install the new pipes under these to a live industrial rail line and the existing North Vancouver interceptor sewer main, deep excavation. To support this excavation, JJM installed 60 ft lengths of soldier piles and a comprehensive bracing frame. To ensure no impact happened on the rail line, JJM also installed over 30 survey monitoring points on the CAP mains and adjacent to the rail line. 
In addition to the challenges the installation process presented, JJM also had to manage the expectations of many overlapping stakeholders, including; Metro Vancouver, the District of North Vancouver, the Squamish Nation, CN Rail, WSP, AECOM, and the client, Michels. 
Results:
The outfall pipe will eventually convey the treated effluent from the North Shore WWTP to the existing marine outfall. The project was completed in 18 months. JJM's contribution to the project included the following elements; shoring,  dewatering, welding, interior lining, exterior wrapping, compaction and NDT testing, concrete works, grading, and kiosk installation.